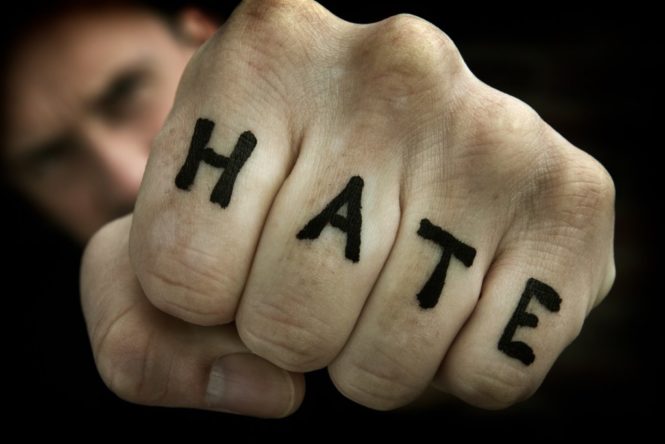 Migrants' Rights Network is launching a UK wide effort to track and map out racist and xenophobic hate crime and incidents using the online platform iStreetWatch. The launch comes as new figures compiled by the Press Association show that police forces in England and Wales have reported record levels of hate crime since the EU referendum.
iStreetWatch is an online mapping and reporting tool that was created by volunteers in reaction to the spike in reported hate crime and incidents following the EU referendum. The site asks anyone that has been a victim or witness of a racist or xenophobic attack to submit reports of their experiences to the website, in confidence, using a simple form. The incidents are plotted onto a map to create a visual of of racist and xenophobic incidents in the UK in real time.
A report produced with the data collected in the four weeks after the EU referendum concluded that the Brexit anti-immigration rhetoric contributed significantly to a rise in xeno-racist hate crime incidents.
By documenting incidents and mapping them in real time, Migrants Rights Network aims to:
Make these now everyday incidents visible to a wider community;
Help people at risk map which areas are safer to be in.
Collect data over time to help monitor the correlation between these incidents and inflammatory speech from the media and politicians.
Commenting, Fizza Qureshi, Director of Migrants' Rights Network, said "The experience of thousands of people in the UK of discrimination, hostility and at times violence is invisible to many people in Britain – but today's figures lay it bare for all to see.
"With the absence of a national hate crime strategy, it is unlikely the issue of hate crime will be taken seriously enough. We hope iStreetWatch will draw attention to the growing issue of xenophobia and racism in British society."
About the Migrants' Rights Network
Migrants' Rights Network is seeking local NGO and media partners that can help promote the use of iStreetWatch to the communities and individuals that are most likely to need it, particularly people with immigrant and Black, Asian and minority ethnic (BAME) backgrounds.
For further information visit www.migrantsrights.org.uk
To report a Hate Crime visit www.istreetwatch.co.uk