Corporate Britain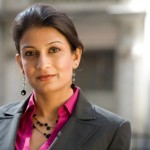 Progress on addressing diversity issues in the workplace and in British boardrooms has stalled. The Equality & Human Rights Commission's 'Sex & Power' research report 2011 states "it will take another 70 years to achieve an equal number of women directors in the FTSE 100", likening progress as "trend of waxing and waning; not one of constant upward movement".
In 2010, the UK government commissioned a report on barriers to access to boardrooms for women and ways of overcoming them. The recommendations, published in 2012 by Lord Davies of Abersoch, called for:
-          a voluntary target of 25% women directors on FTSE boards by 2015.
-          increased transparency in the appointments process with executive recruiters signing a voluntary code of conduct addressing gender diversity and best practice.
In February 2011, women accounted for 12.5% of FTSE 100 board positions, and 7.8% of those in the FTSE 250. In February 2012 these figures were 15.6% and 9.6% respectively – a positive step, but still far behind the voluntary target of 25%.
And diversity is not only about gender. Diversity is about access, fairness and equality for everyone - regardless of what characteristics they have. Ethnicity, age, disability, gender reassignment and sexual orientation are also issues pertinent to making Britain a fairer society. Progress on those has virtually come to a stand still. Consider ethnic minorities for example,
Ethnic Minorities in the UK *
Ethnic minorities make up 12% of the working-age population, yet their rate of employment is disproportionate:
Only 1 in 16 of current FTSE 100 board members is from a Black, Asian and Minority Ethnic (BAME) background.
1 in 8 employees in the UK are from Black, Asian and Minority Ethnic groups.
Only 1 in 15 people from an ethnic minority background are in a management position. (RfO Race to the Top research)
BAME groups and Governance *
 Only 0.8% of local councillors in England are Black, Asian and Minority Ethnic.
Only 4.1% of MPs are Black, Asian and Minority Ethnic (as of 2010)
Only 6.9% of public appointments are held by Black, Asian and Minority Ethnic individuals.
Clearly there is still some way to go before there is a representative number of ethnic minorities in public appointments, politics or the corporate world commensurate with their numbers in the general population.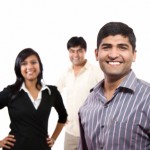 Diversity UK welcomes recent initiatives by the Government, the EU, individuals and groups to address these issues and we applaud companies that are trying to put diversity at the heart of their organisations. But more still needs to be done. The solutions are complex, requiring new ideas on recruitment, professional development, mentoring, monitoring and governance. We as customers, suppliers, employers, shareholders and the public all have a stake in ensuring a fairer, more equal Britain. Are you ready to take part?
Click here to read more about Diversity UK.
* Information based on published reports and ONS statistics where available.