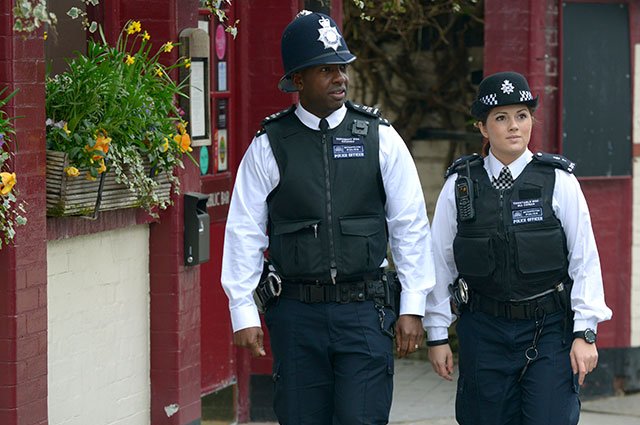 The Mayor of London, Sadiq Khan today welcomed the Met's commitment to tackling the current disproportionate number of black, Asian and minority ethnic (BAME) Met police officers being investigated for misconduct. Analysis was undertaken by the Mayor's Office for Policing and Crime, commissioned by the Met, into why black, asian and minority officers are twice as likely to be subject to misconduct allegations* – and these allegations are more likely to be substantiated - than their white colleagues.
The Mayor and Commissioner are clear that this disproportionality is unacceptable and action is essential. In response, the Met have put in place an action plan to tackle the issue, which includes:
Training and support for local supervisors to informally deal with the resolution of complaints as speedily as possible, to prevent them escalating or defaulting to the formal process
A dedicated helpline where supervisors can seek advice and guidance in making decisions and leading discussions
Additional training to ensure better understanding of the issue of disproportionality and assist supervisors to quickly recognise if a complaint is misconduct or can be resolved through line management intervention
Improved monitoring of cases
Changes to the recording and reporting process to ensure informal resolution has been considered before an allegation of misconduct is formalised with the Directorate of Professional Standards
The Mayor of London, Sadiq Khan said: "Everyone has the right to be treated fairly and with respect, regardless of their ethnicity or background – and this should include all Met Police officers, staff and volunteers. It is simply unacceptable that a disproportionately high number of black, Asian and ethnic minority officers are facing misconduct investigations and the Met Commissioner shares my concerns. I welcome the Met's robust action plan to address these serious issues and ensure real change throughout the organisation."
Deputy Assistant Commissioner Fiona Taylor said: "The Met was concerned that our black and minority ethnic officers appeared to be being investigated in higher, disproportionate numbers than their white colleagues.
"This was of such concern for us that the Met commissioned research to try and understand the extent of the problem and what could be done to tackle it. Now that work has been completed we are committed to redress the balance, and we have updated the Black Police Association about what we are doing and why.
"Although any sanction following a substantiated allegation is likely to be the same for all officers we have to understand and address why more black and minority ethnic officers are ending up in this position. The research shows this is not just an issue for policing, black and minority ethnic people working in some other professions are also more likely to face internal disciplinary action.
"The professionalism and diversity of our workforce are our key strengths and we must ensure we treat all colleagues fairly."
"This is certainly not where the Met wants to be, and I'm pleased to say that we have made inroads in resolving the problems already and remain committed to moving this work forward quickly. We will fully evaluate the progress this initiative makes
"Through our Leading for London programme we will support our line managers to make difficult decisions and to promote learning rather than penalising officers and staff. We are also mindful that we must maintain the confidence of our workforce to raise issues and concerns and that they will be treated properly and fairly."
This work on misconduct is part of a wider Met programme to tackle discrimination and disproportionality, being progressed with the Equalities and Human Rights Commission. It has included fundamental changes to how grievances and allegations of discrimination raised by our officers and staff are dealt with, including a newly established Discrimination Investigation Unit within the Directorate of Professional Standards.
About the MpPAC research
* The MOPAC research considered data over a five-year period. It found that whilst BAME officers make up 14 per cent of the MPS workforce, they accounted for 21.5 per cent of those subjected to a misconduct allegation. BAME officers are twice as likely as White officers to be subject to misconduct allegations with an average rate of 4.96 per 100 for BME officers, versus a rate of 2.46 for non-BME officers.
Click to download the Metropolitan Police Service Misconduct Research - December 2016, full report or the Misconduct Disproportionality Interventions, action plan.