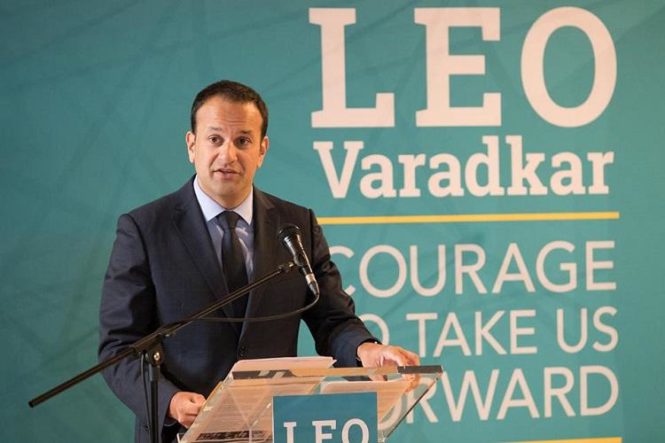 On 2 June 2017, Leo Varadkar was elected leader of Fine Gael, Ireland's main governing party and looks set to be Ireland's next Prime Minister replacing outgoing taoiseach Enda Kenny who announced his resignation last month. At 38, Leo is the youngest person to hold this position and the first Irish-Indian, openly gay politician to now lead the party. On his election, Leo Varadkar said "I think if my election as Leader of Fine Gael today has shown anything, it is that prejudice has no hold in this Republic."Leo Varadkar's position  will be confirmed later this month when parliament resumes after a break.
Leo Varadkar is the only son of Ashok and Miriam Varadkar and was raised in the Catholic faith. His Mumbai-born Indian father moved to England in the 1960s to work as a doctor and met Leo's Irish mother who worked as a nurse in Slough. The family moved to India, before settling in Dublin where Leo was born in 1979. Leo studied Medicine at Trinity College, Dublin. He spent several years as a junior doctor before qualifying as a general practitioner in 2010.
In 2004 he was co-opted onto Fingal County Council and served as deputy mayor before his election to Dáil Éireann. He was promoted to the Front Bench by Enda Kenny as Spokesperson on Enterprise, Trade and Employment, remaining in this position until a 2010 reshuffle when he became Spokesperson on Communications, Energy and Natural Resources. During the 2015 Irish Marriage referendum he became the first openly gay Irish government minister.
During an interview on RTÉ Radio on 18 January 2015, Varadkar spoke publicly for the first time about being gay: "it's not something that defines me. I'm not a half-Indian politician, or a doctor politician or a gay politician for that matter. It's just part of who I am, it doesn't define me, it is part of my character I suppose."