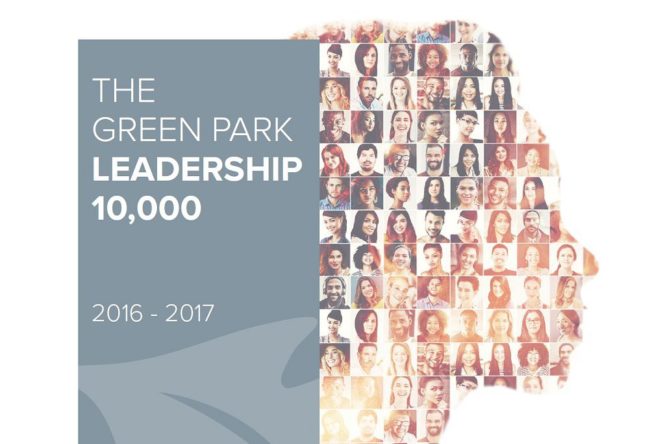 The fourth Green Park Leadership 10,000 report published on 17th August 2017 shows that ethnic minority representation on FTSE 100 boards has flat-lined. Although the ethnic leadership pipeline within FTSE 100 companies increased to 5%, six-in-ten (58%) of boards are still all white. "Whilst Ministers have devoted significant resource to supporting gender equality activity – for example the Hampton Alexander Review and the research that drives it – there has been no such backing for the Parker Review or for action to tackle lack of ethnic diversity. Whatever the reason, this implies a clear set of priorities which has not gone unnoticed amongst minority communities," said Green Park CEO, Raj Tulsiani.
"The 25% target set by Lord Davies in relation to gender diversity was met in 2015 and has now been updated by The Hampton-Alexander Review to a target of 30% by 2020. We anticipate that Sir John Parker, whose review we have been proud to assist, will confirm the ambition he set out in his consultation document that no FTSE 100 board should remain mono-racial by the year 2021."
This year's report ranks FTSE 100 companies by their successes and commitment to improving diversity across their leadership with Intercontinental Hotels Group and Standard Chartered topping the table at first and second position, respectively.
Key Findings 2017
Ethnic diversity in leadership pipeline within FTSE 100 companies increased to 5%, the highest level for four years.
Six-in-10 (58%) main boards no ethnic minority presence.
Gender diversity in leadership is now moving back in more industries than moving forward.
Women have to be three times more educated than men to sit on a FTSE 100 board.
Other Key Findings 2017
There is a small increase in diversity amongst the UK's business leaders, but whilst
gender diversity has risen slowly at the most senior level, minority participation has
flatlined.
The FTSE 100's most senior day to-day management is less ethnoculturally diverse
year on year; the proportion of minority Executive Directors is falling.
For the third year running there are no Executive Directors of Chinese or East Asian
origin who qualify to be included in our survey at Top 20 Level.
The Technology sector shows a heavy fall in ethnocultural diversity suggesting
that UK talent is being exported, in particular to the USA. There are also no
minority senior leaders in the Transport sector.
There is a significant rise in female participation in the engineering sector; but eight
other sectors have seen reduced female participation at Top 100 level, notably the
Tech sector.
Minority women are, for the third year running, slightly more likely to appear in the
most senior board roles than are minority men.
Key Recommendations
In the light of the UK's decision to leave the European Union and our desire to increase trade with non-EU countries, the government should increase its support for initiatives that aim to raise the number of ethnic minority corporate leaders in the UK from East Asian and African backgrounds.
Boards should give renewed attention to the objective of diversity in succession planning and this responsibility should sit with the Chairman and not to be delegated.
Major shareholders should insist that their Nomination Committees submit annual accounts of their efforts to recruit board members who are not white and male, including explanations of the reasons why they have been unable to increase the inherent and acquired diversity of their leadership.
Ministers should ensure that companies are lawfully permitted to hold data about ethnicity and cultural background on their databases.
About The Green Park Leadership 10,000
The Green Park Leadership 10,000 is Green Park's root-and-branch analysis of the diversity of 10,000 of the most senior employees operating within the FTSE 100, by gender, ethnicity and cultural background. It marks the beginning of a continuing stream of information. We are following it with updates on executive diversity in the FTSE 100, as well as regular in-depth analyses of specific sectors and types of job.
For further information visit www.green-park.co.uk