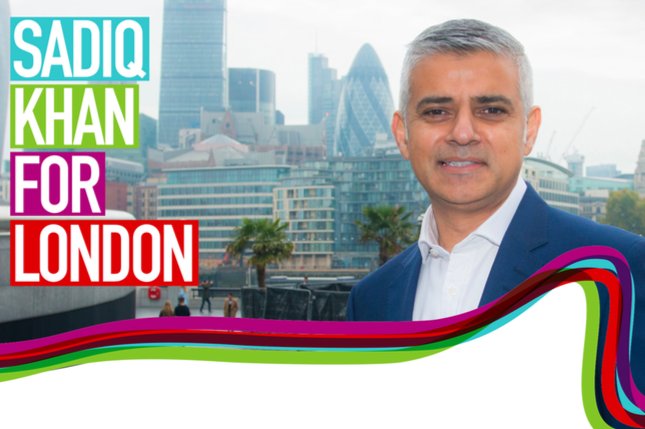 Sadiq Khan was elected Mayor of London on 5th May 2016, defeating his nearest rival Zac Goldsmith by 1,310,143 votes to 994,614 - a margin of victory of 13.6%, giving him a larger personal mandate than either of his predecessors, Boris Johnson and Ken Livingstone. Mr Khan has announced he will step down as MP for Tooting, meaning there will be a by-election in the constituency to elect a new representative in Parliament.
In his swearing speech at Southwark Cathedral, Sadiq Khan said that he wanted to be a 'Mayor for All'. "I'm only here today because of the opportunities and helping hand that our city gave to me and my family, he added, "my burning ambition for our city, that will guide my mayoralty, is to ensure that all Londoners get the opportunities that my city gave to me.
According to Operation Black Vote (OBV) - an organisation dedicated to enabling the African British and Asian British communities claim their places in European politics - the black vote was divisive in the Capital and overwhelmingly backed Khan. Khan won despite Goldsmith's frequently divisive campaign that attempted to pit some Black and Minority Ethnic (BME) communities against others. Throughout the election unsubstantiated allegations were made associating Labour and Khan with religious extremists. The symbolism from the election of a Muslim Mayor in what is arguably the European Capital, and one of the greatest cities in the world cannot be overstated.
OBV's Director Simon Woolley stated: "OBV congratulates Sadiq Khan. As London's new Mayor, Sadiq must now translate his promises of tackling inequality into action. From housing to the environment and transport to supporting small businesses - there is a black race penalty.
Half a million Londoners live in poverty, the majority of whom will be African, Asian and Caribbean. They will be looking to the Mayor as their ambassador and leader not to let them down."
Mr Khan said it was "disappointing" the Tories chose to run a "negative and divisive" campaign, but he said voters had chosen "hope" over "fear".
About Sadiq Khan
Sadiq Khan was born in 1970 in London, to a family of Pakistani immigrants with eight children. His father worked as a bus driver and his mother a seamstress. He grew up in a council flat on the Henry Prince Estate in Earlsfield, and attended Fircroft Primary School and Ernest Bevin College, before going to the University of North London to study law.
He completed the Law Society finals at the College of Law in Guildford. From 1994 to 1997, he was employed as a trainee solicitor and assistant solicitor at the firm of Christian Fisher. From 1997 to 2005, he served as a partner in the firm Christian Khan with Louise Christian. During his legal career specialised in actions against the police, employment and discrimination law, judicial reviews, inquests and crime, and was involved in a number of landmark cases.
He was a visiting lecturer at the University of North London, and a former governor of South Thames FE College. Khan served as Vice Chair of the Legal Action Group (LAG). He served as Chair of the civil liberties pressure group Liberty (NCCL) for three years.
He became the Member of Parliament (MP) for Tooting in 2005 as a Labour Party candidate.
In 2008 he was appointed Minister of State for Communities by Prime Minister Gordon Brown, making him the second-ever British Pakistani to serve in Her Majesty's Government. He was later the Minister of State for Transport.
He joined the Shadow Cabinet of Ed Miliband as Shadow Secretary of State for Justice and Shadow Lord Chancellor in 2010. On 16 January 2013 he was also appointed Shadow Minister for London. On 11 May 2015 he resigned from his position in the Shadow Cabinet after leading the Labour Party's election campaign in London.
On 11 September 2015, Khan was chosen as the Labour candidate for the position of Mayor of London.
Sadiq married Saadiya in 1994. They live in the Furzedown area of Sadiq's Tooting constituency with their two teenage daughters, also born at St George's Hospital, who attend local state schools. Outside politics, Sadiq is a big sports fan, especially football and cricket.
Click here for Sadiq Khan's website.