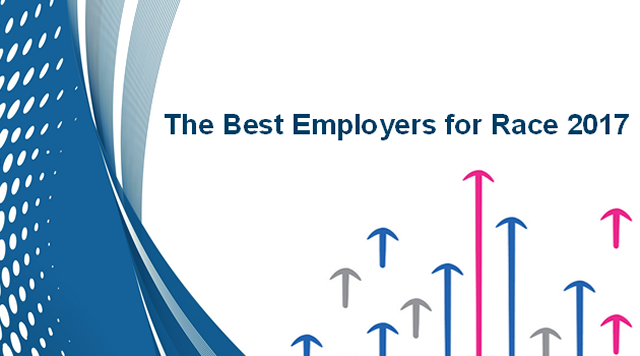 The Financial Conduct Authority has been named by Business in the Community as one of the UK's Best Employers for Race in its new listing published on 1st November 2017. This is despite it dropping a percentage point from 3% to 2% for BAME leadership for the year ended 31 March 2017. The Financial Conduct Authority (FCA) has set a target of 8% of its senior leadership team identifying as BAME by 2020 and 13% by 2025. The Business in the Community (BITC) listing is unranked and includes 65 public and private sector organisations listed in alphabetical order who collectively represent the best employers for Black, Asian and Minority Ethnic (BAME) people in the UK.
Christopher Woolard, Chair of the FCA's Executive Diversity Committee said: "We are delighted to be named on the Best Employers for Race list. Having a diverse and representative workforce helps us carry out our role better. We are committed to hitting our targets for BAME representatives on our senior leadership team and are taking positive steps to ensure this happens."
Creating a Best Employers for Race list was one of the recommendations made in the McGregor-Smith Review of race in the workplace earlier this year to showcase best practice on race equality in UK workplaces. Successful organisations had to evidence that they are putting leadership on race into place within their organisations, creating inclusive workplace cultures and taking action in at least one of three areas - leadership, progression and recruitment. They also had to be able to demonstrate the impact of these policies on Black Asian Minority Ethnic employees.
Sandra Kerr OBE, Race Equality Director at Business in the Community, said: "Congratulations to the FCA on being named in the first ever Best Employers for Race listing. They are taking a comprehensive and strategic approach to tackling racial inequalities within their organisation and have shown their commitment and leadership on this issue. I hope more employers will follow their example of best practice and take part in the 2018 listing. If employers truly want their workplaces to reflect the clients, communities and customers they serve, the time to act is now."
On Monday the FCA published an update on its progress towards meeting its target of 8% of its senior leadership team identifying as BAME by 2020 and 13% by 2025. The FCA's figure has dropped slightly from 3% to 2% for the year ended 31 March 2017, but the organisation has been pursuing a number of steps in order to meet their targets.
These steps include:
all senior leaders have an objective around the promotion of diversity and inclusion
senior leaders are focusing on ensuring that diversity and inclusion is considered when allocating work
expecting hiring managers and agencies to produce balanced shortlists which will give the FCA the best candidates for all roles
training sessions demonstrating the importance of diversity and inclusion to the organisation. Those taking part will make a commitment to change by taking positive action through their management decisions
establishing a number of mentoring schemes which include an internal mentoring scheme for women and Race for Opportunity Cross Organisational Mentoring Circles